Plenary Presenter:
Tuesday, November 3, 2014
1:00 pm to 2:00 pm
Randell Turner, Ph.D., is an author, speaker, and a Child and Family Therapist with Pennsylvania Counseling Services. Dr. Turner specializes in working with men/fathers and children with Attention Deficit Hyperactivity Disorder (ADHD).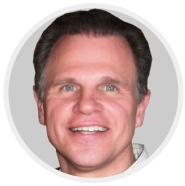 As one of the pioneers in the Fatherhood & Men's Movement, he founded The Father's Workshop in 1996; from which he has authored award-winning resources for The National Center for Fathering, National Fatherhood Initiative, National Head Start Association, Parents as Teachers, Prison Fellowship, and Fatherhood.gov. Most importantly, Dr. Turner is the father of two and grateful grandfather of four grandchildren. Randell will provide an experiential plenary session "The Life Changing Legacy You are Making" regarding his childhood experience with the Michigan DHS foster care system.