KEYNOTE PRESENTATIONS
Suzanne Starling is a board certified Child Abuse Pediatrician, Professor of Pediatrics at Eastern Virginia Medical School and Medical Director of the Child Abuse Program at Children's Hospital of The King's Daughters in Norfolk, Virginia. She is the Fellowship Director of the Child Abuse Pediatrics Fellowship at Eastern Virginia Medical School.
Dr. Starling has served as a leader in Child Abuse Pediatrics for many years, consulting and lecturing internationally as an expert in child abuse and neglect cases. She has authored more than 40 journal articles and book chapters in the field, as well as edited the well-respected textbook Medical Response to Child Sexual Abuse. Her most recent research involves the use of peer review as a quality improvement initiative for the diagnosis and documentation of child sexual abuse. She helped shape the direction of the field as the chair of the American Board of Pediatrics' sub-board on Child Abuse Pediatrics.
Dr. Starling also is a past chair of the Executive Committee of the Section on Child Abuse of the American Academy of Pediatrics. She serves as co-medical director of the Telehealth Institute for Child Maltreatment, a technological initiative that provides anonymous, HIPAA compliant, internet-based educational and quality improvement services. In her capacity as director, Dr. Starling sets the policies for expert peer review and maintains the quality initiatives for the organization.
Dr. Starling will present the keynote, "Vulnerable Child Syndrome or Medical Child Abuse? A Medical Provider's Guide." The presentation will focus on Vulnerable Child Syndrome and outline the diagnosis using case examples and differentiate it from Medical Child Abuse, with which it can be confused.
Dr. Starling will also present the workshop, "Abusive Head Trauma: Differentiating Myths from Reality."
James R. Marsh, JD
A University of Michigan Law School graduate, James R. Marsh, JD represents victims of sex abuse in schools, colleges, churches, and government and military institutions; campus sexual assault and rape, online sexual exploitation; child pornography; sextortion, and revenge porn.
His case on compensation for victims of child pornography in federal criminal restitution proceedings was recently decided by the United States Supreme Court. That case, United States v. Paroline, led to the Amy and Vicky Child Pornography Victim Restitution Improvement Act which was recently passed by the Senate 98-0 and is pending in the House.
James founded the nationally recognized Children's Law Center in Washington, DC, and is an experienced trial attorney, and frequent commentator, lecturer, and author on legal issues affecting children and victims of sex abuse and exploitation. He now leads Marsh Law Firm in New York which is recognized worldwide for its work helping sexually abused victims obtain justice and rebuild their lives with dignity and respect.
James will present a keynote titled, "Digital Neglect and the Online Abuse of Children." The presentation will explore the many established and emerging ways children are abused and neglected through online and digital media. From sexting to sextortion, sexual grooming to child pornography, children are experiencing new methods of exploitation as hands-on child abuse and neglect merges with and migrates to the Internet. The challenges and promises of an increasingly digitally interconnected world will be explored.
James will also be presenting two workshops, "Online Exploitation – Federal Remedies for Victims of Child Pornography" and "A Multidisciplinary Approach to Child Pornography on the Internet: Impact on its Victims" with Kathleen Coulburn Faller, PhD, ACSW.
PLENARY PRESENTATION
Allen Klein, MA, CSP
Ever hear of a "Jollytologist"? Well meet the world's one and only—Allen Klein, MA, CSP. Through his books and his presentations, Klein shows audiences worldwide how to use humor to deal with not-so-funny stuff.
He is an award-winning professional speaker and a recipient of the Lifetime Achievement Award from the Association for Applied and Therapeutic Humor, Certified Speaking Professional designation from the National Speakers Association, and Toastmaster's Communication and Leadership Award
Klein is also a TEDx presenter and the best-selling author of 26 books which have sold over 600,000 copies – The Healing Power of Humor, You Can't Ruin My Day, and Secrets Kids Know…that adults oughta learn.
Allen will present the plenary titled, "The Lighter Side of Change." This presentation will look at the therapeutic benefits of humor. Through laughter, lecture and playful exercises, you will learn positive tools, tips, and techniques to help you deal with the changes and challenges of work.
Allen will also present the workshop titled, "Let the Play Begin."
OUT OF STATE PRESENTERS
MaryJo Alimena Caruso, MEd
MaryJo Alimena Caruso, MEd is a Training and Technical Assistance Coordinator at FRIENDS National Center for Community Based Child Abuse Prevention. MaryJo has over 23 years experience in the delivery of services and in the provision of training and technical assistance for child welfare and human service professionals. She has experience in statewide and national initiatives with program planning and design, curricula and resource development and dissemination, product/material creation, fiscal management, and a focus on quality assurance, best practices and outcome data. In addition, MaryJo has worked to develop respite resources and serves as an adjunct faculty member and field supervisor for local universities' social work and rehabilitation counseling programs.
MaryJo will be presenting two workshops: "You Don't Have to Move Mountains! Plan and Conduct Meaningful Evaluation to Share the Outcomes of Your Efforts" and "Telling the Prevention Story: Turning Data into a Compelling Narrative".
Zach Hiner and J. Bart Klika, PhD, MSW
Zach Hiner and J. Bart Klika, PhD, MSW join us from Prevent Child Abuse America, located in Chicago.
Zach is the Director of Communications at Prevent Child Abuse America. A graduate of the James Madison College at Michigan State University, Zach began his career as a lobbyist in Michigan before moving to Chicago and entering the non-profit world. Prior to joining Prevent Child Abuse America in 2012, he worked in communications for the Survivors Network of those Abused by Priests, an international non-profit for victims of institutional sexual abuse. Zach has also been a volunteer for the Chicago Justice Project since 2010.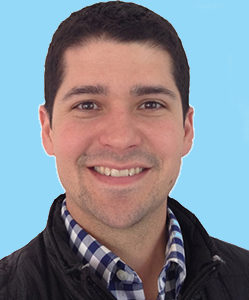 J. Bart Klika, PhD, MSW is the Chief Research and Strategy Officer at Prevent Child Abuse America. He served as an assistant professor of social work at the University of Montana for the past 5 years. While at UM, Dr. Klika's research focused on the causes and consequences associated with child abuse and neglect in an effort to prevent its occurrence. Additionally, Dr. Klika is a member and co-chair of the Prevention Committee for the American Professional Society on the Abuse of Children (APSAC) and serves on their national Board of Directors. He most recently edited the 4th edition of the APSAC Handbook on Child Maltreatment.
Dr. Klika holds a PhD from the University of Washington, in addition to a MSW from the University of Chicago and BA in Psychology from the University of Montana. In 2011, Dr. Klika was one of the inaugural recipients of the Doris Duke Fellowship for the Promotion of Child Well-Being, a fellowship designed for doctoral students seeking innovations in the prevention of child abuse and neglect. He has provided consultation to the Centers for Disease Control and Prevention on their Essentials for Childhood framework.
Zach and Dr. Klika will be presenting the workshop, "Shifting the Frame: Using Social Norms Data to Promote Health and Well-Being."
Lisa Lunghofer, PhD
Lisa Lunghofer, PhD is Founder and Executive Director of Making Good Work, LLC, and has more than 20 years of experience working with public sector and nonprofit clients, helping them to create strategic plans, write grant proposals, build successful programs, develop evaluation plans, and track outcomes. She has worked extensively in the areas of child welfare, juvenile justice, violence prevention, child and adolescent well-being, animal welfare, and the human-animal bond. Dr. Lunghofer served as a CASA volunteer in NC and MD and on the board of the MD CASA Association for eight years, four of which she served as president. Since 2012 she has been the Director of Human-Animal Programs at the Animals & Society Institute, working to educate professionals and the public about animal abuse, its relationship to other antisocial behavior, and intervention strategies.
Dr. Lunghofer will present two workshops, "Animal Abuse and Children: What All Professionals Need to Know" and "Animal Abuse and Children: Tools You Can Use."
Laura Porter
Laura Porter has more than a decade of experience leading successful implementation of ACE Study concepts in Washington State in partnership with over 30 communities and nine Tribes. In addition to her work in Washington, Laura works with leaders in over 20 states, providing education, facilitation, and empowerment strategies for building self-healing communities.  Laura provides support and services to a wide range of groups – from parents and youth who are convening neighborhood conversations, to philanthropic leaders and government officials who are using ACE science in investment and policy decisions. She and Dr. Robert Anda founded ACE Interface to help leaders to use ACE concepts to build Self-Healing Communities.
Laura will be presenting the workshop, "Using Adverse Childhood Experience Concepts to Shift Policy & Practice" twice.